Registration details and lecture topics will be released in May.  Note that Association members receive a discount make sure your membership is current before registering.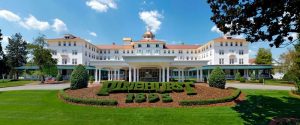 The hotel is accepting reservations now. Rooms in the Holly Inn are $163.00 per night and resort wide accommodations are $149.00 per night.  Reservations can be made by e-mail, phone or fax.  You can reserve your room with the NC Ostepathic Reservation Form 2019 or call the hotel at 1-888-906-5579.  The event is listed with the hotel as the NCS-ACOFP Annual Meeting (booking ID# is 72597).
Exhibitors and sponsors are also invited to join us for Friday and Saturday.  The information about sponsor and exhibitor rates will be posted soon.
Please direct any questions about the conference to Nancy Guy, Director of NCS ACOFP at 910-893-7960 or by e-mail at guy@campbell.edu.
Below is a picture from the 2018 Conference along with quotes from attendees about the 2018 event:
First co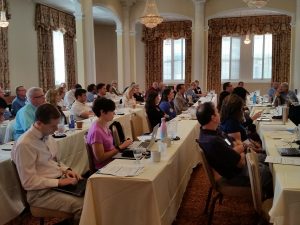 nference in awhile where I didn't want to miss a single lecture. Mark Siemer Parker, DO
I am so thankful for the opportunity, as a student in the midst of board prep and studying for exams, to get this reminder of why I started this process and why my dream has always been family medicine. Caitlin Porter, CUSOM OMS ll
An absolute must attend conference for osteopathic family physicians! Great topics taught by top notch speakers – just like Cats – I want to see it again and again!!
If you are not on our e-mail distribution list and wish to be notified about future events, send an email to Nancy Guy at the address above.