The Association's Annual Meeting and CME Conference will be held from August 9th – August 12th at the beautiful Pinehu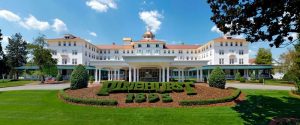 rst Resort. This year's event has been expanded to include a Pre-Conference session on Thursday that offers a Dermatology Workshop at 12:30.  Attendees can receive up to 4 AOA Category 1-A  CME credits.  The conference begins on Friday at 7:30 am and runs until noon on Sunday and will offer up to 17 additional AOA Category 1-A credits.  The schedule containing the lecture topics and speakers can be reviewed here: NCS-ACOFP Conference 2018 Schedule.   (The schedule will be updated in the coming weeks to reflect the sessions scheduled for Saturday afternoon for students and residents.)  You can register and pay on-line by completing the Registration form.  Register by July 10th to be eligible for the Early Bird Registration rates.

O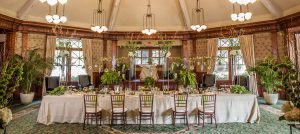 n Friday night, the Association will host an event on the West Lawn that includes lawn games and food.  On Saturday morning, a research poster competition will take place and attendees will have one hour to visit the poster area.  On Saturday evening, conference attendees and their guests are invited to join us in the Evergreen Music Room of the Holly Inn for a reception from 6:00 pm – 8:00 pm.
Family members have a variety of options to choose from on the property including outdoor pools, bike rentals, walking trails, a spa, shopping and various outdoor and indoor games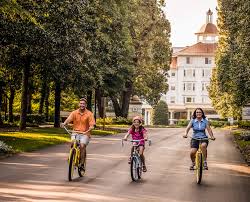 .
Hotel rates are $163 per night at the Holly Inn and $149 per night if you choose resort wide accommodations (guests may be assigned to the Carolina Hotel, Holly Inn, Villas or Gold Course Lake View Condominiums).  The rates are subject to a resort fee and NC sales tax.  Reserve your room by July 11th to be assured of a room at the conference rate.  You can use the NC Osteopathic Reservation Form 2018 or call 1-800-487-4653 to make your reservation.
Exhibitors and sponsors are also invited to join us for Friday and Saturday.  The information about sponsor and exhibitor rates is available here:  Exhibitor Agreement for NCS-ACOFP 2018 Conference. Exhibitor-Agreement NCS-ACOFP-2018-Conference (revised)
Exhibitors and Sponsors can register on line by completing the Exhibitor/ Sponsor Application and can choose to pay by check or credit card.
Please direct any questions about the conference to Nancy Guy, Director of NCS ACOFP at 910-893-7960 or by e-mail at guy@campbell.edu.