Board of Directors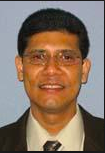 President :  Ashton Molai, DO 
Dr. Ashton Vishnu Molai DO is a Family Practitioner who has 19 years of experience and practices in Family Medicine and Geriatric Medicine.  He is affiliated with Wilkes Regional Medical Center.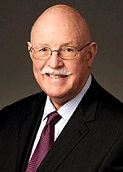 President-Elect:  Michael K. Murphy, DO, FACOFP, dist, FAODME

Past President : Slade Suchecki DO
Dr. Suchecki is a board certified family physician in private practice at Brunswick Family Medicine, in Southport, NC. Serving as NCOMA's past president, secretary/treasurer and membership chair, Dr. Suchecki has represented North Carolina at the AOA House of Delegates, and served on last year's AOA Public Affairs Committee. He is on the clinical faculty for the Residency in Family Medicine at New Hanover Regional Medical Center in Wilmington, NC. He is credentialed at Dosher Memorial Hospital, where he serves as chairman of Pharmacy and Therapeutics Committee and sits on the credentialing committee. For the last four years, he has served as Dosher's Chief of Primary Care. His strengths are in his caring approach to patient care and patient advocacy.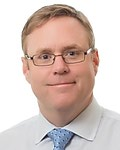 Secretary/Treasurer and Membership Chair:   Tom Warcup, DO, FAOBFP 
Dr. Warcup is a board certified family physician with over 15 years of clinical and administrative experience. He is currently the Medical Director of Carolina Advanced Health.  Dr. Warcup has served as the president of the South County Hospital Medical Staff in Rhode Island. He was also an associate clinical professor of family medicine for Brown University School of Medicine and currently hold an Adjunct Faculty appointment in Family Medicine at UNC-Chapel Hill.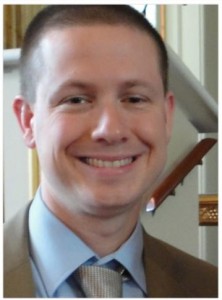 At Large Member: Robert Agnello DO
Dr. Agnello has served a member of the NCS ACOFP since 2010. Robert has been active in the Pennsylvania associated osteopathic communities from 2001-2010. He is a graduate of the New York College of Osteopathic Medicine in 2001. He is a graduate of the Warren Hospital Family Medicine Residency program in Phillipsburg, NJ. Robert also participates in multiple American Academy of Osteopathy committees including the AAO Membership Committee and the AAO Economics Committee. He currently practices Family Medicine at the Clark Clinic at Ft. Bragg along with his wife Kerry Agnello, D.O.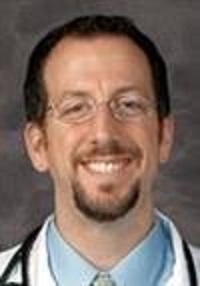 At Large Member:  Anthony Elkins, DO
Dr. Elkins is a graduate of the Chicago College of Osteopathic Medicine and is Board certified in Family Medicine.  He is employed with the Novant Health Meridian Medical Group in Charlotte.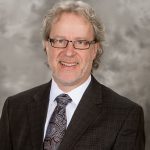 Trustee :  Nicholas Pennings, DO 
Dr. Pennings  is an Associate Professor and Chair of Family Medicine at CUSOM.  He is Board Certified in Family Medicine and Obesity Medicine.
Tr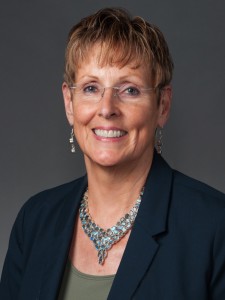 ustee:  Barbara Walker, DO
Dr. Walker received her D.O. degree from the College of Osteopathic Medicine of the Pacific (COMP), completed her Residency in Family Medicine at Womack Army Community Hospital, completed a Faculty Development in Family Medicine Fellowship at University of North Carolina, Chapel Hill, and received a Doctor of Sciences Honoris Causa degree from Campbell University in 2011.
She retired from the United States Army as a full Colonel in 2006 after more than 25 years of service.  Dr. Walker was one of the three founding physician faculty at the Family Medicine Residency in Wilmington, North Carolina and later established this as an American Osteopathic Association approved program. She has served as President of the North Carolina Osteopathic Medical Association, a delegate to the House of Delegates of the American Osteopathic Association (AOA) for many years, and currently is serving on the AOA Board of Trustees.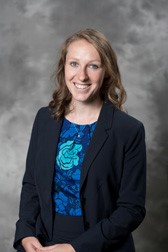 Natalie Allcott: Student Representative
Natalie is an OMS II at CUSOM and serves as the Vice President of the CUSOM Family Medicine Club.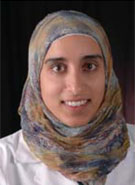 Resident Representative: Lina Qazi, DO 
Dr. Qazi is a Family Medicine physician who is doing her residency at Southeastern Health in Lumberton, NC.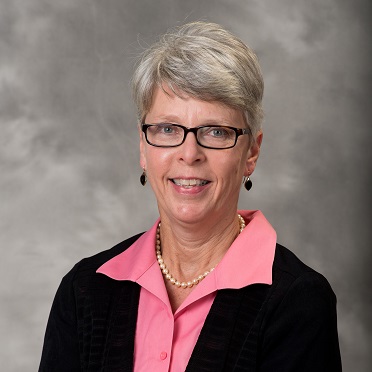 Nancy Guy, Executive Director
Nancy serves a joint role linking the Campbell University School of Osteopathic Medicine (CUSOM) with the NC Osteopathic Medical Association (NCOMA) and the NC Society of the American College of Osteopathic Family Physicians (NCS-ACOFP).  Nancy serves as the Executive Director for each of the Associations, and coordinates continuing medical education initiatives for all three organizations.  She has over five years' experience as Director of the Lillington Chamber of Commerce.  Nancy also has extensive experience in state government, having worked in the Divisions of Child Development and Social Services.  Her office is located in Levine Hall North in office # 137.