The North Carolina Society of the American College of Osteopathic Family Physicians (NCS ACOFP) is dedicated to the promotion and advancement of the standards of family practice in the field of osteopathic medicine.

Through visionary leadership, advocacy, and continuing medical education, members of the NCS ACOFP strive to provide the highest quality of care possible to North Carolina patients and their families.
Read more...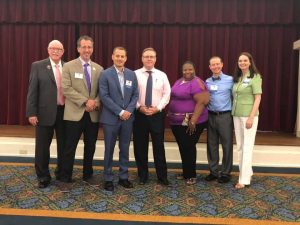 Pictured: 2019-2020 Board of Directors.

NCS ACOFP is a state society seeking to grow as a resource for education, leadership and advocacy for D.O.'s in North Carolina.

We provide annual CME opportunities that are pertinent and cost effective, and represent our state at the annual national ACOFP convention. We are advocates for each other and a source of support for our colleagues.
Join now!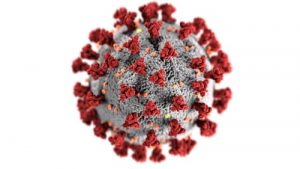 Review the latest information from the NC Department of Health and Human Services here.
The CDC also provides frequent updates for physicians and health care facilities. Stay informed here.
Another great resource is John Hopkins University and Medicine's website for up to date maps and information about the spread of the virus.
The ACOFP has a COVID-19 Resource Center on their website that includes health care info, articles, free apps, wellness tips and more.
Weekly Educational Webinars for Physicians
Thursdays from 7:00 am to 8:00 am.  Primary Care COVID-19 Collaborative hosted by NC AHEC (March 31 – May 28)
Join Mountain AHEC for free drop-in support and regional updates on COVID-19 cases, clinical workflows, screening and triaging patients, and testing availability and turnaround times. You'll have the opportunity to ask questions and participate in virtual case discussions with providers who are already diagnosing and managing patients with COVID-19. Participants must register to attend.
Please submit any questions for MAHEC's subject matter experts to prepare for in advance to [email protected].
Thursdays at 5:30 pm – Hosted by CCNC, NC AHEC and Medicaid
This weekly webinar series will address Medicaid policies including new options for telephonic and telehealth delivery of care for Medicaid beneficiaries, provide a one-stop location gathering the latest information from NC DHHS, and deliver practice support coaching to help practices implement new clinical workflows in response to the changing demands of COVID-19. You can register for the webinar here.
Fridays at 12:30 pm – Hosted by NC AHEC and NC Division of Public Health
This weekly forum will provide the latest updates on COVID-19 and allow health care providers the opportunity to ask questions. Subject matter experts from DPH will provide a quick update on any new developments and respond to questions received before or during the forum. Join the Zoom meeting room on your computer, or dial-in at (646) 558-8656 using webinar ID 705-979-628.
read more