The North Carolina Society of the American College of Osteopathic Family Physicians (NCS ACOFP) is dedicated to the promotion and advancement of the standards of family practice in the field of osteopathic medicine.

Through visionary leadership, advocacy, and continuing medical education, members of the NCS ACOFP strive to provide the highest quality of care possible to North Carolina patients and their families.
Read more...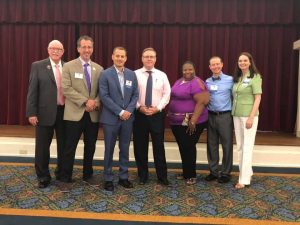 Pictured: 2019-2020 Board of Directors.

NCS ACOFP is a state society seeking to grow as a resource for education, leadership and advocacy for D.O.'s in North Carolina.

We provide annual CME opportunities that are pertinent and cost effective, and represent our state at the annual national ACOFP convention. We are advocates for each other and a source of support for our colleagues.
Join now!