President:  Tiffany Lowe-Payne, DO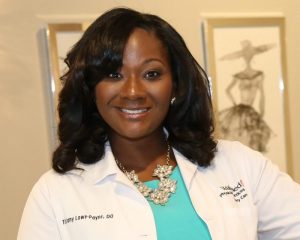 Dr. Tiffany Lowe-Payne is a board certified family physician with over 14 years of experience. She is currently practicing at City Center Medical Group in Raleigh, N.C., part of WakeMed Physician Practices.  She is Director of Clinical Skills and also an assistant clinical professor at the Campbell University School of Osteopathic Medicine in Buies Creek, N.C.  She is the past-president of the NC Osteopathic Medical Association.
President-Elect: Robert Agnello DO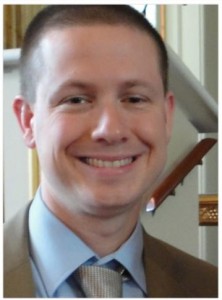 Dr. Agnello has served a member of the NCS ACOFP since 2010. Robert has been active in the Pennsylvania associated osteopathic communities from 2001-2010. He is a graduate of the New York College of Osteopathic Medicine in 2001. He is a graduate of the Warren Hospital Family Medicine Residency program in Phillipsburg, NJ. Robert also participates in multiple American Academy of Osteopathy committees including the AAO Membership Committee and the AAO Economics Committee. He currently practices Family Medicine at the Clark Clinic at Ft. Bragg along with his wife Kerry Agnello, D.O.
Past President: Anthony Elkins, DO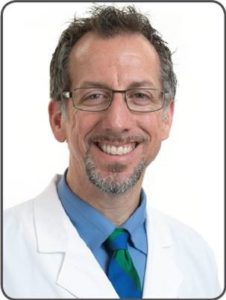 Dr. Elkins is a graduate of the Chicago College of Osteopathic Medicine and is Board certified in Family Medicine. He is employed with the Novant Health Meridian Medical Group in Charlotte. He specializes in family medicine and neuromusculoskeletal medicine.
Secretary-Treasurer: Mary Gaffney, DO
Dr. Gaffney is a family medicine physician practicing in Charlotte with Gaffney Health Services. She graduated from Michigan State University College of Osteopathic Medicine. She is affiliated with Novant Health Presbyterian Hospital.
Membership Chairperson:  Jacqueline Hicks, DO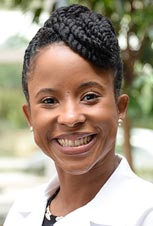 Dr. Hicks is employed at WakeMed North Raleigh. She graduated from Virginia College of Osteopathic Medicine-Blacksburg and completed her residency at Riverside Family Medicine in Newport News, VA.
Her passion to help others exudes in her everyday interaction with her patients and frequent volunteerism.  Most recently Dr. Hicks, along with other members of the Sister Circle, received the 2021 Legacy Award from the White Oak Foundation Award for COVID 19 vaccination efforts in Wake County NC.   She lives in Zebulon with her husband of 15 years and two daughters.
At Large Member:  Richard Camp, DO
Dr. Camp specializes in emergency medicine.  He is a graduate of the Pikeville College School of Osteopathic Medicine.
Trustee:  Nicholas Pennings, DO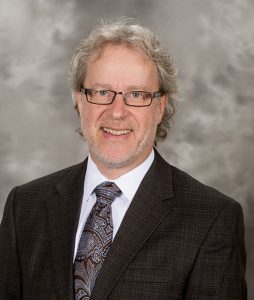 Dr. Pennings  is an Associate Professor and Chair of Family Medicine at CUSOM.  He is Board Certified in Family Medicine and Obesity Medicine.  Dr. Pennings moved from private practice into academic medicine joining the faculty of the Campbell University School of Osteopathic Medicine in 2013. He serves as Chair of Family Medicine and as the director of the Campbell University Health Center. Dr. Pennings is a fellow of the Obesity Medicine Association and serves as an Executive Director for Medical Education for the Obesity Medicine Association.
Resident Representative: Elexander Atkinson, DO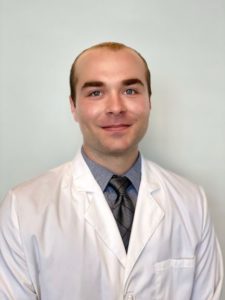 Dr. Atkinson attended Queens University of Charlotte where he obtained his BS in biology. He received his medical education at Edward Via College of Osteopathic Medicine – Carolinas Campus in Spartanburg, SC. He is currently a PGY-2 at Novant Health Family Medicine Residency Program in Cornelius, NC. His interests include OMM and chronic disease management.
Trustee Emeritus:  Barbara Walker, DO
Dr. Walker received her D.O. degree from the College of Osteopathic Medicine of the Pacific (COMP), completed her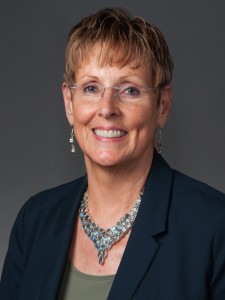 Residency in Family Medicine at Womack Army Community Hospital, completed a Faculty Development in Family Medicine Fellowship at University of North Carolina, Chapel Hill, and received a Doctor of Sciences Honoris Causa degree from Campbell University in 2011.
She retired from the United States Army as a full Colonel in 2006 after more than 25 years of service.  Dr. Walker was one of the three founding physician faculty at the Family Medicine Residency in Wilmington, North Carolina and later established this as an American Osteopathic Association approved program. She has served as President of the North Carolina Osteopathic Medical Association, a as a member of the AOA Board of Trustees and the NC Medical Board.
Mereze Visagie, MS-1: Student Representative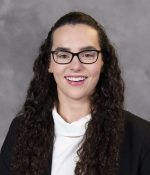 Student Doctor Visagie is an OMS II at CUSOM. She serves as the Vice President and Geriatric Chair of the CUSOM Family Medicine Club as well as Research Chair for CUSOM Student Government. She graduated from Johns Hopkins University in 2018 with a degree in Natural Sciences and Spanish for the Professions. She is currently interested in pursuing a future in primary care sports medicine. As a South African immigrant, she is also passionate about immigrant and refugee health.
Nancy Guy, Executive Director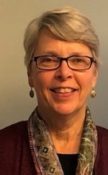 Nancy has served as the Executive Director for NCS-ACOFP since 2016.  In addition to her work with NCS-ACOFP, she was employed as the Director of Physician Relations and CME for the Campbell University School of Osteopathic Medicine, and as the Director of NCOMA until December 2021.  Prior to 2016, she served as the Director of the Lillington Chamber of Commerce, and worked for 30 years in county and state government.